The Lord has made room for us!
And he moved from there and dug another well, and they did not quarrel over it. So he called its name Rehoboth, because he said, "For now the Lord has made room for us, and we shall be fruitful in the land." Genesis 26:22
Welcome!
Welcome to Rehoboth Harvest Ministry in Allentown, PA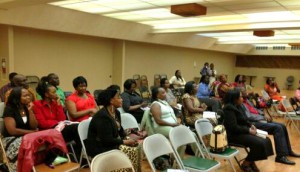 The lord has opened a WELL for you in your own city, no more going miles and miles for the Living Water of Life (Gen. 26:22).
Only when life in you is healed, can you receive others and love them as Jesus Christ did, does and will continue doing.
Come; let the Holy Spirit lead you in the word to inherit the hidden treasures of knowledge and understanding of the scriptures (1 Cor. 2: 6-7)
Pastor Joseph Karanja
SALVATION IS FREE
Jesus loves you very much, He has great plans
for each one of us.
The Bible says, "God so loved the world that
He gave His one and only Son, [Jesus Christ],
that whoever believes in Him shall not perish,
but have eternal life" (John 3:16).
But here's the problem:
We have all done, thought or said bad things, which the Bible calls "sin." The Bible says, "All have sinned and fall short of the glory of God" (Romans 3:23).
The result of sin is death, spiritual separation from God (Romans 6:23).
To RECEIVE JESUS IN YOUR HEART,
and be forgiven of your sins, pray: "Jesus, I admit that I'm a sinner. Forgive me for my sins, and come into my heart. I give my life to you right now. In your name, Jesus, I pray. Amen."